Wilys Warriors - Episode 5 -New Villians, New Problems



by Starnik



| | |
| --- | --- |
| Starnik as Quick Man | Tails28 as Crash Man |
| Ben as Heat Man | Johnny as Flash Man |
| ShadowBlade as Bubble Man | Life Virus as Metal Man |
| Pharon as Air Man | Koala as Wood Man |

(It's a peaceful day, at the Wily's Warriors home. They are all sitting back without a care in the world...)
CRASH!
(...nevermind...)

Starnik: Yikes! Watch where ya throw those things, Pointy!

Pointy: *Holding a Metal Blade* Sorry my friend, but this infidel must DIE!

Tails: Dude! Chill out! I had no idea that was your collection of Dust Bunnies...!

Pointy: LIAR! *chucks a few more of the razor-sharp circles* You... you killed them all! Mary-Ann, Bob, and JIMMY! My God man, how can you live with yourself?!

Tails: They were inanimate objects, you psy- aurgh! *Nimbly dodges*

Ben: *Walking in, carrying a drink* They STILL at it?

Starnik: *rolls his eyes* Yeah. Yeesh, you think OUR blowouts are bad...

Toasta: *runs in, holding a report* Guys! Guys! I --ACK! *A Metal Blade almost slams into him, but he uses Flash Stopper to freeze it in mid-air* That was close! Look I have... oh. Er... *sees that all the Wily Warriors have been frozen too* Nevermind...
*30 minuets later...*

Starnik: *eyes twitching, finally breaks free of the Time Stopper's freezing powers* AUUGUHHH!! Gebus, Toasta! You know how much I HATE that!

Ben: *cough, hack* at least YOU weren't chugging a drink for those past 30 minuets! *cough* I thought I was going to suffocate!

Toasta: Look, guys, I'm sorry, but this IS urgent!

Pointy: *in a corner, brooding* *grumble* don't see HOW it could be more important than Jimmy and Mary-Ann...

Koloa: Insane rantings aside, please continue Toasta...

Toasta: Thank you. According to our supercomputer...

Tails: Wait wait wait, since WHEN did we have a supercomputer?!

Starnik: Since that Supercomputer salesman came by yesterday. You know how I am with salesmen....

Ben: *holds up hand, silencing the two* Toasta. Continue.

Toasta: ...several dimensional instablities have occured!

Pharon: ...And?

Toasta: THAT'S BAD! All sorts of nasty things could be crawling through! And the readouts suggest that these Dimensional tears are not a natural occurance, so you can bet that a villian is behind them!

Starnik: *rolls eyes* Gee, we have so many, I wonder who they could be...
*At Alien Wily's hideout...*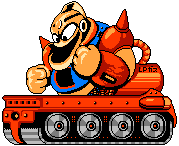 Gutdozer: Gwa... Wut are you doin' Alien Wily?

Alien Wily: *arching eyebrow* Well... seeing as both you AND Dragon are bumbling incompetants, I'm looking for new minions. Now... go play frisbee, or chase a car, or something.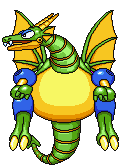 Dragon: *holding head in shame* To be thrown out... like yesterday's garbage...

Alien Wily: Ah ha! Yes! I've found two VERY powerful energy signatures... surely THEY will be able to aid me in my quest to destroy the world!

Starnik: NOT SO FAST, WILY!

Alien Wily: What?!

Toasta: Thanks to Starnik's erratic buying habits, we're on to your little scheme!

Alien Wily: But... how?!

Ben: Well, there were rips in reality... and you're the only REAL villian in our neck of the woods...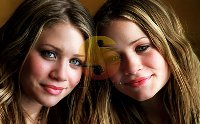 Olsen Twins: *annoyed* Curse your bones, WW! We'll best you yet!

Ben: *arching eyebrow* ...right... anyway, logic dictates that you're the culpirate. And you're easy to find thanks to these large skull fortress...

Koala: Ben? Using... LOGIC?! Ye gods, its the end of the world...

Ben: *narrows eyes, and creates a flame orb in his hand* I'd like to REMIND you, woody, who's the burnable one around here.

Koala: ...Meep. *edges away from Ben*

Alien Wily: ENOUGH! You are too late, all of you! I have in my hand *branishes a push-button controller* the instrument of your do- eh? *looks at his hand, and its gone*

Starnik: *behind him, tossing the controller up and down* What, this little thing?

Alien Wily: Why you... you!

Starnik: Ah ah ah! Don't get to mad, it's bad for your blood pressure! I'll just dispos-oops..! *is picked up from behind by Gutsdozer* Hey! Lemme down you big oaf!

Alien Wily: *leaps at Starnik, and presses the button on the controller* Aha! Now your fate is sealed!

Pharon: ...What just happened?

Alien Wily: Ha! You fools! You don't realize... these tears in reality will now bring forth two of the most powerful beings in all of existance! Tremble for there might!
*Scilence insues, except for the dull humming sound of the portals*

Alien Wily: Oh for the love of Mike.

Shadowblade: Niiice try, Wily, but it looks like your plans have failed...
*Suddenly, two figures appear from the depths of the portals!*

Alien Wily: Yes! I was successful! Now you face the terrible onslaught of LAVOS, devourer of worlds...!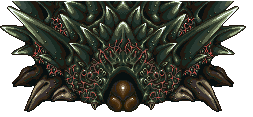 Lavos: Screeee!

Alien Wily: ...And Majinn Buu, des... uh...

Fat Majinn Buu: Buu make you dead! *victory pose*

Starnik: ...what the bloody 'ell?

Shadowblade: Um... look Wily, I'll give props for the first one, Lavos looks pretty powerful...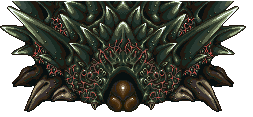 Lavos: SCRREEEEE!!!

Shadowblade: But... Um... yeah, this Majinn Buu guy, he... er..

Starnik: sucks?

Shadowblade: Not as eloquent as I would have wished, but yes.

Fat Majinn Buu: *blows steam from his head* Grr...

Alien Wily: ...Well, one out of two isn't so bad... Lavos, ATTACK!
Everyone: ...

Alien Wily: ...Well?! What are you waiting for?!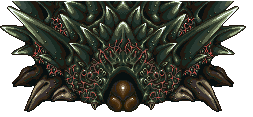 Lavos: Screee! *burrows deep into the earth*

Tails: What did he say?

Pointy: I think that loosely translates to... "[Expletive deleted] you".

Starnik: Charming.

Alien Wily: ...DANGIT! Okay, you, the fat one, kill them!

Fat Majinn Buu: *narrowing eyes* What did you call Majinn Buu?

Ben: *sees Majinn Buu starting to glow* Ohhhhh cra-!!
*KA-WHOOM! An energy blast levels Skull Fortress*

Pointy: *shoving a rock off of him* Well... that was fun...

Koala: *burnt* THAT *points to a still steaming Majinn Buu* puffball has this much power?!

Starnik: Huh... never would've guessed... maybe I can reason with it!

Shadowblade: *shrugs* If you think you can...

Starnik: *walking over to Majinn Buu* Hey chubsy! I noticed you had a bit 'o power on you, and I thoug-

Fat Majinn Buu: *turns suddnely* What you call Majinn Buu?!

Starnik: Eep!
*Majinn Buu punches Starnik, sending him strait through the crumbling structure and into a rock*

Starnik: ...medic...

Pointy: ...I guess that guy is sensitive about his weight...

Ben: *turns to face Buu* All right, this guy seems a bit more my speed, so stand back guys! *fires off a few Atomc Fireballs*

Fat Majinn Buu: *inhales, and swallows them* Buu... no like you. *Disapears, then re-appears right infront of Ben, landing a punch that sends him flying across the feild.*

Tails: This is insane! No one can be THAT powerful!


Koala and Pharon: This looks like a job for... the Marsupial Brothers!

Fat Majinn Buu: *Glares at them*


Koala and Pharon: On second thought... RUNAWAY!!! *both speed away, into the distance*

Pointy: *annoyed* Nuts. And I was hoping I could use them as a sheild, too.

Tails: Wait! I have an idea! Bubbles, stall him!

Shadowblade: STALL HIM?!

Tails: Just for a bit!

Shadowblade: Er... okay... So, this is some weather we're having, eh Majinn Buu?

Fat Majinn Buu: Scuba robot man DIE! *punches at Shadowblade, but Bubbleman dodges*

Shadowblade: Hurry up Tails!

Tails: *shaking Starnik* Come onnn Starnik! We need your speed NOW!

Starnik: *still shaken from Buu's earlier attack* Bu' mommie, I dun wanna see the clowns...

Tails: *whaps Starnik across the face* Come ON, you bum!

Starnik: *shakes his head* Hey! Who you callin' a bum?!

Tails: That's better. Now, I think I have an idea on how to defeat this "Majinn Buu" character... *whispers*

Starnik: Ah! Ah ha! Okay, I'll be back in two shakes! *zips off*

Shadowblade: *dodges another punch* Hurry...!

Tails: Ahh... need to buy a bit more time... HEY, TUBBY!

Fat Majinn Buu: *turns to Crash* WHAT?!

Tails: Yeek! Chow down on a few missles! *Fires off his Crash Bombs, while circling him*

Shadowblade: Ack! *rolls out of the way* Watch where you fire those!

Tails: Yeesh! Save me, watch where you aim those missles... nag nag na- oops! *Majinn Buu grabs Crash by his neck* Eh heh...

Fat Majinn Buu: *focusing his energy into his other fist* And now...

Starnik: *interrupts* Time for something completely different! CATCH! *throws Pyro at Majinn Buu, who attaches to the pink blob's face* Did someone order an energy-sucking kitsune?

Tails: *is dropped by Majinn Buu* Yes! It's working! Pyro's draining Buu's energy!

Pyro: Yeesh, I leave you guys alone for two seconds and you get in trouble with a supervilli... ooog...

Pointy: Ooog? Ooog?! That can't be good...

Pyro: *slumps off Majinn Buu* Er... I'm... full... *plops down, and passes out*

Starnik: Dangit! I TOLD you not to drink so many E-Cans on the way here!

Pharon: Well, who cares! It seems to have worked!

Fat Majinn Buu: *kneeling, looking tired* Oo... I no feel so good...

Starnik: Ha! Take that! That'll teach you to punch me through a few walls!

Fat Majinn Buu: Me no want to play anymore... *lurches forward, then woobly flys off*

Shadowblade: ...Well... that was anticlimatic.

Ben: great... now we have a parasite inside the earth, and a fat freak who can level cities at will. Who was the bright guy who suggested we have more villians?
All: *point to Pointy*

Pointy: ...Eep! *runs away*

Ben: Come back here, coward!! *dashes after him*

Tails: Great... just what we need...

Starnik: *sighs relief* Well, at least he isn't chasing ME for a change...
The End